Alberta Municipalities set to open convention with $1B infrastructure ask of the province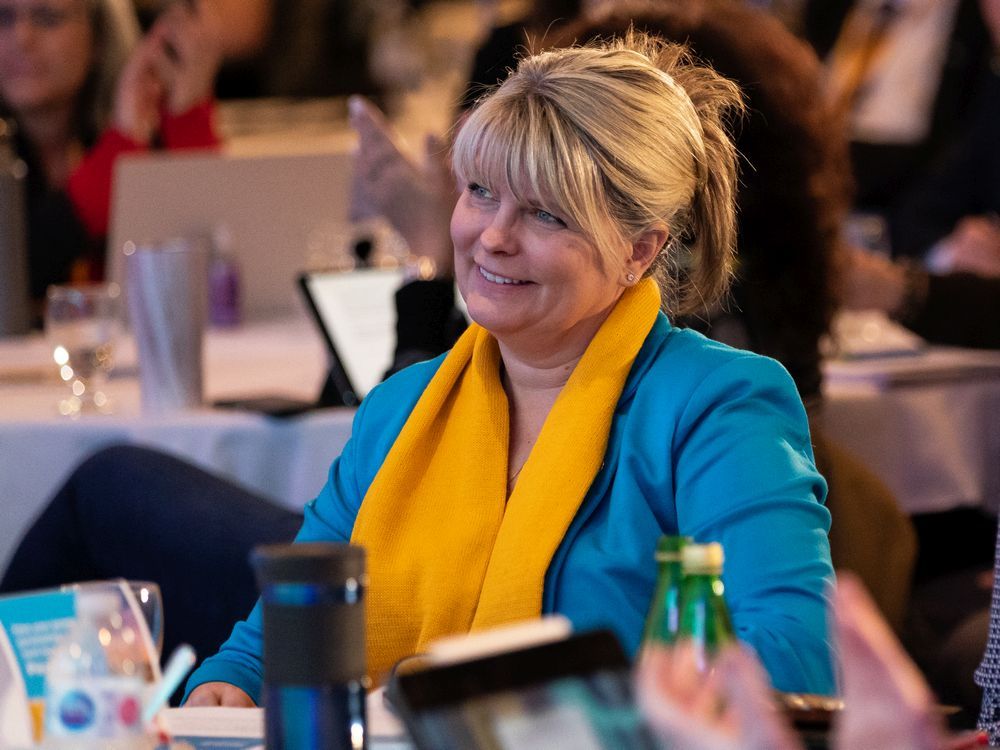 Article content
Alberta Municipalities is set to open its convention in Edmonton on Wednesday with a $1-billion ask of the provincial government, citing a shortfall in infrastructure funding.
St. Albert Mayor Cathy Heron, president of Alberta Municipalities, told reporters Tuesday that the province's local government fiscal framework currently provides $725 million, but that a further $1 billion on top of that is needed amid growing service demands as well as increased urbanization and migration from other provinces.
Article content
"We all support the province's campaign to have more people move to our province through the Alberta is calling campaign, but where are they going to live? And, where are they going to go to school?"
The figure follows a decrease in per capita transfers to municipalities down to $150 per person from $400 per person, Heron said.
"I know that sounds like a lot of money," she said of the $1-billion ask.
"But, we really honestly feel that if we're going to achieve some of the province's objectives through their Alberta is calling campaign and to be one of the best provinces in Canada to live and work, we need funding in municipalities to make that happen."
She added the organization has estimated that Alberta has a $30-billion infrastructure deficit, and that municipalities lack the funding mechanism to account for that shortfall on their own.
"We need infrastructure dollars to make sure the quality of life is available to attract people to Alberta," she said.
Article content
"It's either raise taxes significantly, or stop building, stop maintaining, stop repairing."
She said she plans to address the issue directly with Municipal Affairs Minister Ric McIver.
The $1-billion request will also be one of many resolutions to be voted on by around 1,100 registered delegates late Thursday.
Under the Constitution, municipal governments are considered the domain of the province and have limited avenues to directly raise revenue for themselves beyond property taxes and licensing fees.
Premier Danielle Smith and Opposition Leader Rachel Notley are each expected to address the delegates in 30-minute speeches Friday morning.
Ten provincial cabinet ministers are scheduled to attend and answer questions from delegates later on Friday.
The convention includes 15 education sessions on topics ranging from emergency disaster management to internal government structure to the presence of political parties in municipal politics.
The event is set to run Wednesday through Friday and will be Heron's last as president of Alberta Municipalities.
She said the incoming leader, who is scheduled to be elected early Friday, will have to maintain the relationship of Alberta Municipalities with the province.
"We don't want to be adversarial with them," she said.
"But at the same time, we really need to point out where our needs are."
Share this article in your social network