Seventy years ago, Canadian leaders turned away from the British model of media policy that rejected advertising-supported private broadcasting.
While it's gone well for a few private corporations, it hasn't benefited the Canadian public. And the future heralds an even more dangerous American-style media landscape here in Canada.
Canadian leaders once understood the importance and even the potential danger of media to the public. Those lessons need to be remembered. The honourable early history of media policy in Canada needs to be embraced anew.
Aird Commission findings
In 1928, the Royal Commission on Radio Broadcasting, also known as the Aird Commission, was created to consider alternative models for the future of Canadian broadcasting.
It was led by Sir John Aird, the president of the Canadian Bank of Commerce. As media scholar Marc Raboy writes in his comprehensive history of Canadian broadcasting, Missed Opportunities, the Canadian Broadcasting Corporation was established because of public pressure that came from a broad coalition of civic organizations that made up the Canadian Radio League.
The Aird Commission found much to be alarmed about regarding radio. As Aird stated in 1932:
"I have watched — naturally I felt it my duty to watch — the program and the material that was coming over the air, and much of it is of the most objectionable character … what I object to most strongly is the character of the ribald songs and vulgar dialogues regarding robberies, burglaries, hold-ups of banks and things like that."
The commissioners listened to radio around the world and heard the concerns of various communities with access to the medium. They consistently heard complaints about content, but also about advertising.
As a result of its research, the Aird Commission proposed a publicly owned corporation not unlike the British Broadcasting Corporation (the BBC). It argued the new medium of radio should be regarded as a national public service rather than a profit-making industry, and its ownership and operating structure should be organized to recognize this principle.
Creation of the CBC/Radio-Canada
In 1936, the Canadian Broadcasting Act created the Canadian Broadcasting Corporation/Radio-Canada as a Crown corporation funded through fees known as receiver set licences (initially $2.50 per licence) with limited financing from advertising.
Richard Bedford Bennett, the Conservative prime minister of Canada who had the unfortunate task of attempting to unite a divided and economically struggling country through the Great Depression of the 1930s, pushed the CBC through its parliamentary hurdles.
"This country must be assured of complete Canadian control of broadcasting from Canadian sources. Without such control, broadcasting can never be the agency by which national consciousness may be fostered and sustained and national unity still further strengthened."
In addition to telling the Canadian story to the booming cities of Vancouver, Montréal and Toronto, the CBC was tasked with reaching remote and isolated rural and maritime communities, providing both national and local voices reflecting Canada and in two languages: English and French. Canada's vast territory and multilingual character made the CBC one of the world's most far-reaching and complex public broadcasters.
Yet the Aird Commission recommendation that private broadcasting should be fully replaced by public broadcasting never happened.
The British model of public service media funded through receiver licence fees was eventually abandoned in 1953, and CBC funding would be tied to the shifting sands of parliamentary funding.
Cuts to the CBC
In 1984, the Conservative government of Brian Mulroney made significant cuts to the CBC, and those cuts increased under the Liberal government of Jean Chrétien.
Make no mistake — the BBC has more than its share of problems. While it's thrived without advertising, it has lost some of its audience to the private commercial broadcasting that began in the U.K. in 1955 and from political pressure exerted by both Labour and Tory administrations.
Nonetheless, the BBC continues to dominate broadcast and online news in the U.K. The CBC has not fared as well.
Budget cuts to the CBC, often fuelled by partisan politics, have wrought havoc. The Windsor CBC station I watched as a child growing up in Detroit was once a profitable Canadian production powerhouse, but it cancelled popular local programming and slashed the news operation.
In 1990, because of further budget cuts, CBC closed down the station's news department, spurring street protests from thousands of Windsor citizens.
A "Save Our Station" committee was formed to pressure both CBC and the Canadian government to preserve the Windsor operation. Some limited news service was established because of these protests, but other communities once served by the CBC had no such luck.
Private broadcaster CTV has eclipsed the CBC as Canada's most-watched television network. And according to the independent media database IMDb, CTV's top programs are all American productions; mainly police and medical dramas.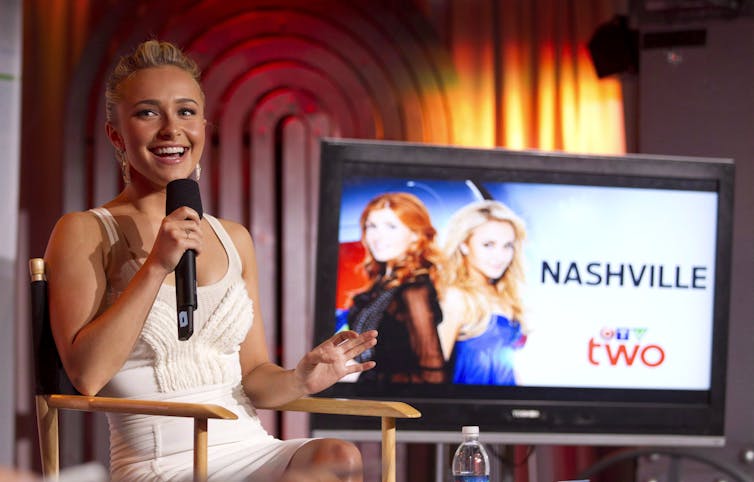 The European way
Europe suggests a better path. A recent study by the European Broadcasting Union shows a strong correlation between a country's democratic well-being and robust public service media, including online media.
Social media policy in the United States has generated echo chambers of misinformation and conspiracy and has certainly not curtailed the erosion of civic knowledge. A 2022 study by the Annenberg Public Policy Center reveals that while many Americans are angry about politics, less than half of those surveyed understood the basics of U.S. government.
And in Canada? According to Statista, Canada is one of the world's most connected online populations, with a social media penetration rate of 89 per cent of the Canadian population.
The most popular media sites in Canada are also U.S.-based — Facebook, Twitter and Instagram.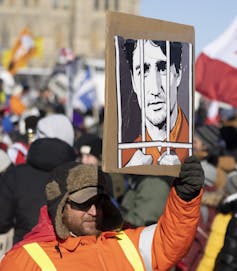 U.S.-based, advertising-driven social media sites designed to stoke outrage are not creating more informed Canadians. The actions of the so-called Freedom Convoy illustrates this phenomenon.
And, unfortunately, similar to American civic illiteracy, a recent Forum Research Poll suggests only one in 10 Canadians would pass the Canadian citizenship exam.
---


Read more:
Canada's legal disinformation pandemic is exposed by the 'freedom convoy'


---
Looking ahead
The future of advertising-driven media does not bode well for democracy. Even Silicon Valley leaders are warning against a laissez-faire U.S. policy approach in terms of generative artificial intelligence/large language models like ChatGPT.
The American threat to Canada continues not because of U.S. power, but because Canadian leaders have not put in place policies to foster and protect Canadian democracy.
Civic organizations of all stripes need to come together to demand a new approach to media that's informed by lessons from Canada's past and by the obvious mistakes evident south of the border.