Cutting-Edge Tech | Calgary Flames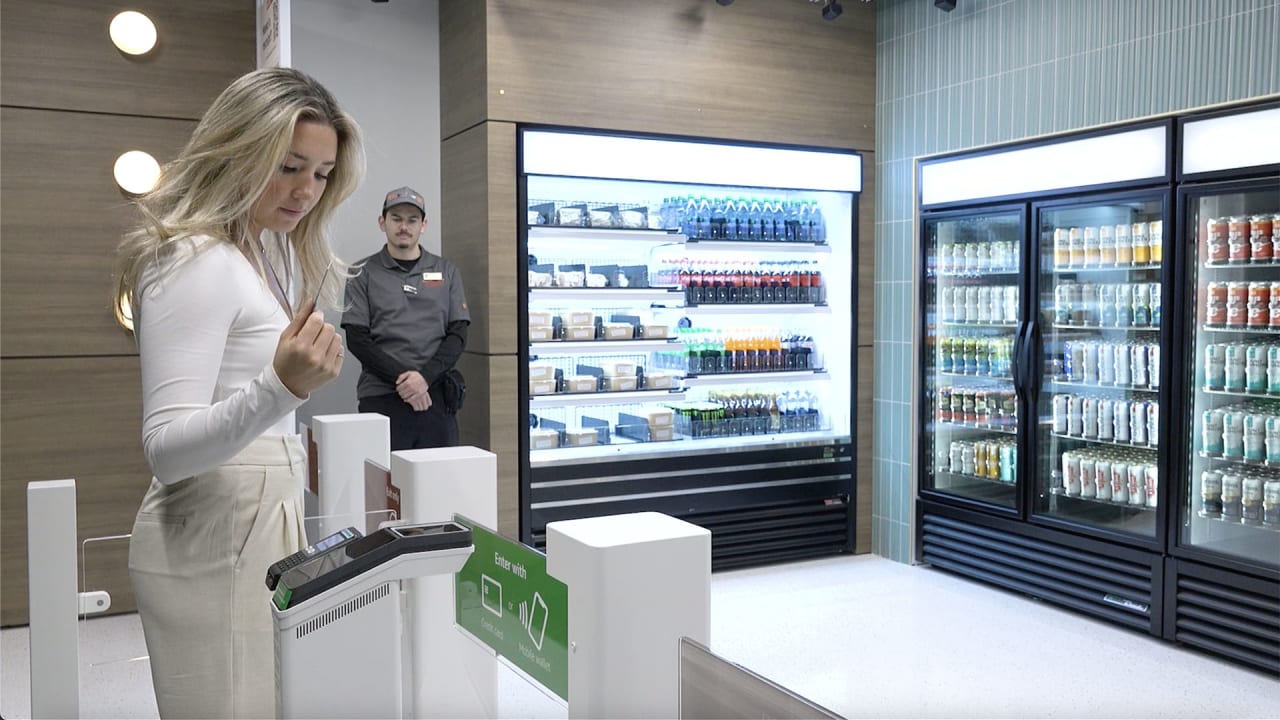 Calgary Sports and Entertainment, owner and operator of the NHL's Calgary Flames, today announced the deployment of Amazon's Just Walk Out technology in a checkout-free store at the Scotiabank Saddledome, which becomes the first Canadian venue to introduce this technology.
"Fan experience is at the heart of everything we do," said Ziad Mehio, Calgary Sports and Entertainment's vice president of technology and food & beverage. "With this leading-edge technology, we can now serve customers in an expedited, more convenient manner. We are proud to be the first venue in Canada to collaborate with Amazon on this innovative convenience store, and we're excited for our patrons to experience it firsthand."
The new convenience store, located on the main concourse, will be open to all Scotiabank Saddledome patrons. Amazon's cutting-edge Just Walk Out technology eliminates checkout lines and provides an effortless customer experience. Customers use their credit or debit card at the store's entrance gates and grab what they need. The technology automatically detects what is taken from (or returned to) store shelves, creating a virtual shopping cart. When customers complete their shopping, they leave the store without stopping to check out, and their payment card is charged for the items taken.