NBA picks, In-Season Tournament best bets: Lakers and Pacers in position to clinch groups Tuesday night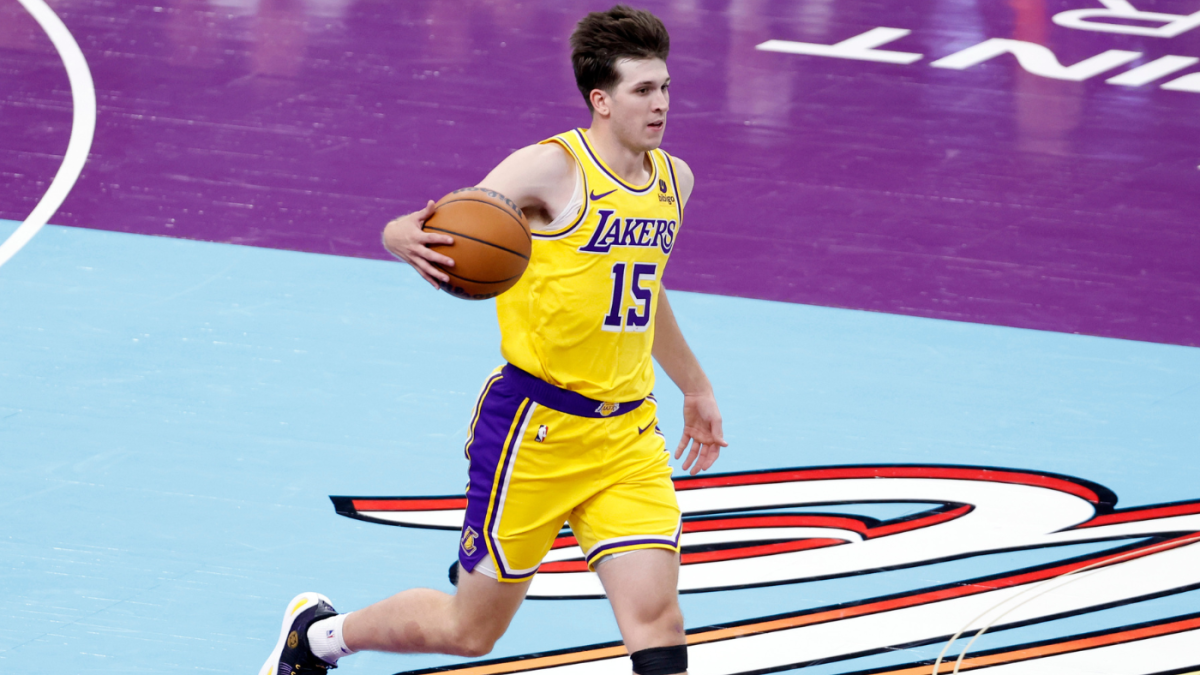 First thing's first: why are there so few games on Tuesday? Typically, these In-Season Tournament slates have been packed. We had 11 games on Friday, for example, and no fewer than seven on any other In-Season Tournament night. Yet on Tuesday, we have a paltry five-game slate. So, what's up?
The short answer is Thanksgiving. The NBA, partially in an effort to avoid the NFL's loaded annual Thanksgiving slate, takes the fourth Thursday of every November off. That means that 28 out of 30 teams are playing on Wednesday, and since the league wants to avoid back-to-backs where tournament games are concerned, we have our lightest night of tournament games yet. That's OK. On Friday, we return to a 10-game schedule that will go a long way toward determining who advances to the knockout stage. Instead, let's be thankful for the five games that we do have and pick some winners against the spread. 
Get your hardhats ready, because this game is between the NBA's No. 29 ranked half-court offense (Toronto) and the No. 27 ranked half-court offense (Orlando), so there will be plenty of bricks. Toronto just happens to be healthier at the moment, as Markelle Fultz and Wendell Carter Jr. are out. Without Fultz, the Magic become fully reliant on forwards Paolo Banchero and Franz Wagner to orchestrate their offense, and that's a dangerous place for any team to be when they're playing against the best group of defensive forwards in the NBA. The Magic just aren't going to be able to score. The Pick: Raptors +1.5
The Pacers can clinch East Group A with a win in this game, and that's meaningful motivation for a Pacers team that is probably a year or two away from real championship contention. The Pacers are well on their way to earning a trophy this season. To the Hawks? This is likely just another regular-season game. Having already lost to Philadelphia, the Hawks would need to beat Indiana and Cleveland to give themselves a chance to advance. The Pick: Pacers -4
The Cavs won't have Donovan Mitchell or Caris LeVert in this game, and that puts an inordinate amount of shot-creation responsibility on Darius Garland. Can he handle it? Sure, but once the defense keys in on him, Cleveland only really has impressive rookie Craig Porter Jr. available as a shot-creator. Philadelphia's defense is just too tough for such a thin backcourt. The Pick: 76ers -7.5
Yes, you've surely seen the box score from Oklahoma City's 134-91 drubbing of Portland on Sunday by now. The Thunder posted the first 60-60-100 shooting line in more than 25 years in that game. The Blazers, with most of their limited depth depleted by injuries, are playing badly right now. But how badly? Well, they'd lost their last six games before the Thunder debacle… but "only" by an average of 10.5 points. That's still quite a bit, but it shows you just how massive a 13-point spread really is in the NBA. Phoenix could dominate this game for three quarters, take its foot off the gas pedal in the fourth and still allow a backdoor cover without even noticing. The Pick: Blazers +13
The Lakers can clinch West Group A with a win over the Jazz, and while that might not matter to some teams, it certainly matters to the Lakers. For whatever reason, this team has been very vocal about wanting to win the tournament's $500,000 prize. LeBron James, Anthony Davis and Rui Hachimura have all spoken about it publicly. The Lakers won't mess around in this game. They'll take care of business against Utah. The Pick: Lakers -7.5