The effects of the COVID-19 lockdowns on motor skill development of 6- and 7-year old children in the Netherlands: a longitudinal study – BMC Public Health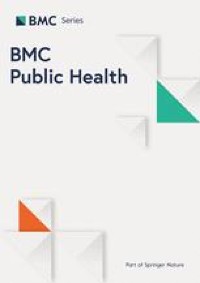 In this study we compared motor skill development of primary school children in Amsterdam (the Netherlands) over a one and two year period during the 2020 and 2021 COVID-19 lockdowns to that in pre-COVID years 2018 and 2019. Our results show that the COVID-19 lockdowns in the Netherlands did not result in significantly poorer motor skill development among the children in our study. Sex and motor ability did not cause significant interaction effects between the lockdowns and children's motor skill development. It was anticipated that especially children in low SES areas would be most adversely affected in terms of their motor skill development. Our results, however, showed that their motor skills developed even better during the lockdown years compared to the control cohorts that were measured in the years before the lockdowns. Unexpectedly, it was the motor skill development of the high-SES group that had worsened in the lockdown cohort 1 compared to the other cohorts.
From previous research it might be expected that children affected by the Covid-19 lockdowns would show poorer motor skill development compared to children in control cohorts [14,15,16, 18]. However, our findings do not support this. This might be due to several factors. Firstly, there are relatively few studies done on this topic, and those that have been done show significant differences in study designs, e.g. Abe et al. [15] and Vrieswijk et al. [14] made cross-sectional comparisons between two different samples: one before the COVID-19 lockdown and one after the COVID-19 lockdown. It is possible that the detected differences in these studies are simply natural variation between samples, especially when samples are not identical in terms of for example schools or socioeconomic status. In our data we observed variation in motor skill competence at T1 between cohorts, despite matching of the samples in terms of participating schools and period of measurement. Secondly, it could also be that only young children (< 6 years) were affected in their motor skill development and that motor skill development of older children is more robust against changes in the environment, since both Vrieswijk et al. [14] and Carballo-Fazanes et al. [18] mostly found significant differences in the youngest age group and not in the older children.
An important issue in comparing studies on the effects of the lockdowns between countries is that the characteristics of the lockdowns varied widely between countries. For example, in Portugal children were home-schooled until the end of the schoolyear and all physical activities for children were cancelled until September 2020, while children were discouraged to spend a lot of time outside [16]. In Canada, for example, many cities even closed their playgrounds and parks [10], depriving children from outdoor physical activity opportunities. In the Netherlands, families were allowed to go outside and engage in outside activities freely. While school and sports groups were closed for Dutch children as well, their outside free-play activities were not tightly restricted. Additionally, perceptions of restrictive measures [26] and compliance with restrictive measures [27] differed between countries. Possibly, the lockdown in the Netherlands did not restrict physical activities to the extent that it impacted the development of motor skill competence. In other countries this may have been different.
It seems like many factors during the lockdown come into play in shifting of physical activities and it appears that we cannot simply state that COVID-19 related restrictive measures have resulted in deterioration of motor skill competence in children. Certain factors are directly related to COVID-19, such as imposed lockdown measures, perception of and compliance to these measures [26, 27], the amount of attention for maintenance of physical activity participation during the pandemic (both on a country level and on a school and parent level) and personal factors that define to what extent children were actually facilitated and able to maintain a certain level of physical activities [28, 29]. Other factors are related to motor skill development: it becomes more and more apparent that motor skill development in general is the result of complex interrelations of factors. While it is often assumed that more physical activity automatically leads to more motor skill development, many studies do not seem to support this [30]. While Stodden et al. [2] describe multiple factors (physical activity, physical fitness, perceived motor competence, weight status) interacting and leading to motor skill development, other factors beyond these, such as environmental factors, have been identified [31, 32]. Although a long-term impact of the COVID-19 lockdowns on motor skill development could come to light in the future, it could therefore also be that the direct effects of the pandemic lockdowns are, at least on a group level, smaller than expected.
General conclusions on motor skill development during the pandemic worldwide are therefore at least difficult to make. In the Netherlands, it seemed like there quickly was increased attention to maintaining physical activities. Our explorative questionnaire amongst PE teachers in Amsterdam revealed that several teachers offered digital classes or developed at home exercises during the lockdown. Similarly, especially during the first lockdown, some parents were also at home and were potentially more available to partake in activities with their children. In a Dutch survey, parents indicated that they encouraged their children to do physical activities more than usual, and they often did this by doing activities together with their child [33]. It is also possible that children played outside more than usual, since school is an important source of sedentary time [34, 35]. That same Dutch survey indicated that the percentage of children that played outside more than 10 h a week increased. It should be noted that these results are based on self-report surveys and no direct measurements of physical activity were done [33]. Nonetheless, such undertaken home activities may have prevented significant delays in motor skill development.
Our results show no influence of sex and motor ability on lockdown effects. Such modifying effects of sex could have been present due to the dis- and reappearance of typical sex differences in physical activity levels [19] found during the lockdown [9, 36]. However, this did not lead to sex-specific effects on motor skill development in our study, which is (largely) in line with the studies by Pombo et al. [16] and Carballo-Fazanes et al. [18]. An a priori hypothesis was also that missing out on PE, and possibly other school-based programs such as Motor Remedial Teaching, would negatively impact children's motor skill development, especially among those with pre-existing motor delays. Since children with motor delays are found to be less active during free play time than children without motor delays [20], instructed practice at school is expected to be essential for their motor skill development. Although Vrieswijk et al. [14] saw indications that children in the lowest tertile indeed showed the largest decrease in motor skill competence, Carballo-Fazanes et al. [18] found that mostly children with higher motor skill competence at baseline showed lower motor skill development, while children with lower motor skill competence at baseline even improved their motor skill competence. Our study does not confirm either of these results, since we found no influence of motor ability on the presence of lockdown effects in terms of motor skill development.
Similarly, our results regarding the effects of COVID-19 lockdowns on motor skill development in different SES groups are not fully in line with what to expect from previous studies. Since children with lower SES tend to have lower motor skill development [21], these children could have been impacted more by the cancellation of instructed practice at school. However, we found that children in the low-SES group did not have altered motor skill development after the first lockdown while children in the high-SES group did. This might be because children in the low-SES group are already used to participating in unstructured activities (without trainer/teacher) such as outside play [37] and do not depend on sports groups to practice their skills. This is different for children in the high-SES group, who are used to going to sports groups [38] and specifically those were cancelled during the lockdown. Possibly, due to the temporary nature of the restrictive measures, these children more often chose to resort to less active activities and therefore showed slowed motor skill development. However, the high-SES group contains children from only one school, meaning that results of this group could be due to other factors than SES as well. Over the two-year period, we saw a decline in motor skill development in the middle-SES group, while we saw better motor skill development during the pandemic compared to the pre-pandemic cohort in the low-SES group.
Lastly, the fact that children (especially in the low-SES group) showed greater motor skill development in the schoolyear after the first covid lockdown (lockdown cohort 2) than in the years before was also unexpected, since they had experienced two lockdowns. We therefore expected these children to also show slowed motor skill development and possibly even more than children who experienced only the first lockdown. In summary, these results underline the complexity of motor skill development. Assumptions based on one factor that is expected to impact motor skill development, such as participation in physical activities, are not confirmed in this study. As described in Bronfenbrenner's ecological systems theory [39], our study shows that a child's development should be seen as a complex system in which many layer's and factors interact. To have a valuable impact on children's motor skill competence, this complex systems view should thus shape our approach.
Strengths and limitations
The current study has a number of strengths. These include the one year longitudinal design that was extended with a two year follow-up, the matching of the study samples and the use of an experienced team for our motor skill measurements. Furthermore, the inclusion of multiple control and lockdown cohorts allowed us to study average fluctuations between cohorts. Some limitations of this study must also be pointed out. We only investigated the total motor skill score, which precluded us from finding effects in specific skills, as done in Pombo et al. [16] and Carballo Fazanes et al. [18]. Secondly, this study only included one school with high socioeconomic status, which was missing in the two year follow-up analyses. Therefore, our conclusions on high SES should be interpreted with caution. Extending on that, a larger sample size would have made our conclusions, especially on the modifiers, more reliable. Additionally, we did not include other possible modifiers, such as weight status and physical activity participation [40, 41], in our analyses. Similarly, we did not include other external factors that could play a role, such as the social and physical home environment and school and city initiatives during the pandemic. The inclusion of such modifiers and factors could have provided us with a more complete picture and thereby more direction in the interpretation of our results.